Accessories: We stock a range of accessories designed to enhance your machine, and naturally they are built to the same high standard as the machines themselves.
General Accessories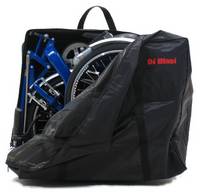 Bicycle/Tricycle Carrying Case
Available for the Di Blasi Cycles and Tricycles
£65.00 inc VAT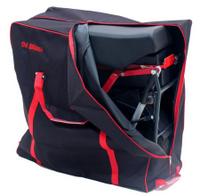 Moped Carrying Case (All Models)
Available for the Di Blasi Mopeds
£85.00 inc. VAT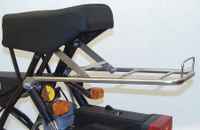 R7E Moped Rear Carrier - Stainless Steel
Price: £85 inc. VAT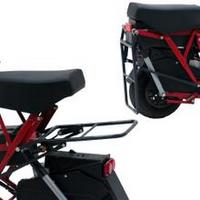 R70 Moped Rear Carrier - Factory Fitte

d

Price: £98 inc. VAT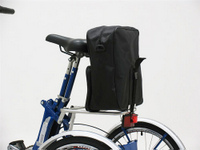 Bicycle/Tricycle Shopping Bag
Price: £60.00 inc. VAT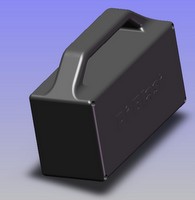 Spare/replacement battery R34
Part Code 4048
Price: £360.00 inc. VAT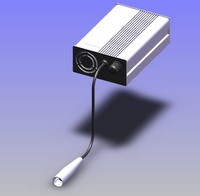 Battery Charger
Part Code 4045
New lower price: £85.20 inc. VAT
Accessories for Disabled Riders
We can supply accessories specially designed for our disabled clients. These include an orthopaedic saddle, a saddle incorporating an enveloping back-rest and foot-stop pedals.
Please note these items are for special order. Please contact us for pricing and availability.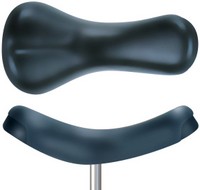 Orthopaedic Saddle
Code 3246
£53.50 (fitted)
£84.00 (spare)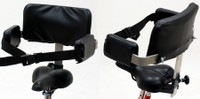 Saddle with Integrated Backrest
Code 3290
£160.00 (fitted)
£144.00 (spare)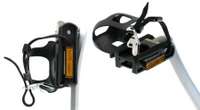 Tricycle Folding Pedal with Footstop
Code 3050
£36.80 (fitted pre-delivery)
£80.00 (spare)
Spares: For spares, please note the reference of the part you require, then contact us here at Concept Edge and we will order it for you.